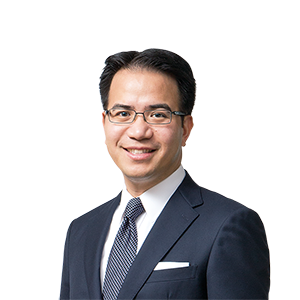 Foreign Law Partner, Registered Foreign Lawyer Jason Jose R. Jiao
Daini Tokyo Bar Association, Japan Federation of Bar Association (Registered Foreign Lawyer, 2016)
Integrated Bar of the Philippines (2003), New York State Bar (2013)

※Please note that OH-EBASHI LPC & Partners is not engaged in the operation of a foreign law joint enterprise (Gaikokuho Kyodo Jigyo)


Location : Tokyo Office
Professional Summary
Jason Jiao is a foreign law partner at Oh-Ebashi LPC & Partners with considerable experience in advising clients on a wide range of corporate and commercial matters throughout Asia and the Pacific region. He has designed investment structures for multinational companies investing in both Japan and abroad, and has negotiated and advised clients on numerous contracts, including multi-billion dollar mergers and acquisitions, IP (intellectual property) licensing agreements and other cross-border transactions. Jason Jiao also actively represents and advises clients on international disputes, arbitration and litigation.
Jason Jiao was recently recognized as one of the The Best Lawyers™ in Japan for International Business Transactions.
Education & Professional Experience
2016-present
Oh-Ebashi LPC & Partners, Partner
2016-present
Kyushu University Graduate School of Law, Lecturer
2015-2016
The Walt Disney Company (Japan) Ltd.
2012 LL.M.
Columbia Law School (Parker School Certificate of Achievement in International and Comparative Law)
2006-2015
Oh-Ebashi LPC & Partners
2006 LL.M. International Economic and Business Law
Kyushu University
2002-2006
Angara Abello Concepcion Regala and Cruz Law Offices, Philippines
2002 LL.B., 1997 B.A.
University of the Philippines
Activities
Inter-Pacific Bar Association (IPBA)
The Philippine Chamber of Commerce & Industry in Japan (PCCIJ), Auditor
The American Chamber of Commerce in Japan (ACCJ)
Awards
Highly acclaimed in The Best Lawyers™ in Japan 2023 for International Business Transactions
Languages
English, Filipino & Japanese