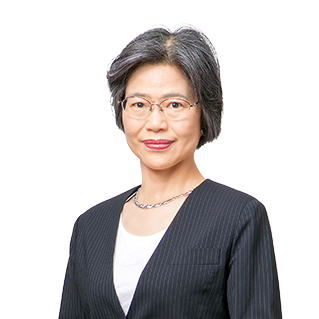 Advisor Keiko Unotoro
(Not admitted to the bar)

Location : Tokyo Office
Professional Summary
Ms. Unotoro graduated from the Faculty of Economics of the University of Tokyo in 1977.
She joined the Japan Fair Trade Commission in 1977. Prior to her retirement from the organization in 2012 as Director General of the Economic Affairs Bureau, she was involved in various investigations and hearings of cases of violations of the Antimonopoly Act, reviews of mergers and acquisitions, and enforcement of the Subcontract Act and the Premiums and Representations Act. She was also in charge of the amendments of the Antimonopoly Act, issuance of guidelines, fact-finding surveys of economic conditions, negotiations for the conclusion of cooperation agreements with the United States and the European Union, and the like.
Ms. Unotoro has been serving as a part-time lecturer of the Graduate School of Senshu University since 2000 and a professor of the Faculty of Business Administration of Toyo Gakuen University since 2013. She was also a part-time lecturer of the College of Law and Politics of the Rikkyo University in 2005.
Education & Professional Experience
2013
Professor, Faculty of Business Administration of Toyo Gakuen University
2012
Retired from the Japan Fair Trade Commission
2011
Director General, Economic Affairs Bureau
2008
Senior Deputy Secretary General, Secretariat
2007
Director General, Trade Practices Department, Economic Affairs Bureau
2004
Chief Hearing Examiner
2002
Hearing Examiner
2001
Director, Chubu Office
2000
Director, Management and Planning Division, Investigation Bureau
1998
Director, International Affairs Division, Secretariat
1996
Director, Mergers and Acquisitions Division, Economic Affairs Bureau
1994
Director, Premiums and Representations Inspection Division, Trade Practices Department
1992
Director, Industry Research Office, Economic Department
1990
Director, Surcharge Affairs Office, Investigation Department
1977
Joined the Japan Fair Trade Commission
1977
Graduated from the University of Tokyo, Faculty of Economics