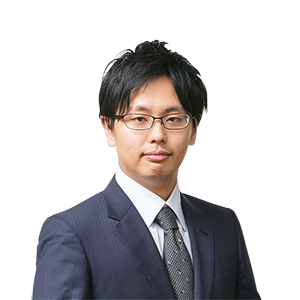 Associate Seiro Hirata
Daiichi Tokyo Bar Association, Japan Federation of Bar Associations (2013)

Location : Tokyo Office
Professional Summary
Seiro Hirata joined OH-EBASHI LPC & PARTNERS as a licensed Japanese attorney-at-law (Bengoshi) in January 2014.
He graduated from the University of Tokyo Faculty of Law in 2010 and the University of Tokyo School of Law in 2012 as well as completed Legal Training at the Research Institute of the Supreme Court of Japan in 2013.
He has experience in insurance, general corporate, antitrust (including advising clients on merger filing and antitrust inspection matters), domestic litigation and dispute resolution matters.
In addition, he supports many start-up companies from Seed Stage to Later Stage.

Major Cases Handled
M&A
- Providing advice to an education service company on its acquisition of a publishing company
- Providing advice to a warehouse company on its merger with a maritime transportation company
- Providing advice to an infrastructure-related business operating company on its acquisition of a supermarket operating company
- Corporate reorganization within a corporate group
Insurance
- Providing advice to a life insurance company on countermeasures against a fraudulent insurance claim
- Providing advice to a nonlife insurance company on the applicability of insurance coverage concerning a unique type of accident
- Providing advice to a life insurance company on best practices in a case where a beneficiary is unknown
Support for ventures
- Reviewing terms and provisions of applications for an application development venture and providing advice on the legality of their new business
- Providing advice to a drone development venture on its joint development agreement with a third party
- Providing advice to a curation media venture on its investment agreement and third-party allotment
- Providing advice to a bridal-related business venture on its business alliance with a major bridal company
Litigation/Negotiation
- Representing a general real estate company in a damages claim case concerning liability for defects in real estate
- Representing an investment management company in a litigation concerning an alleged breach of duty of care as an investment manager
- Representing a textile manufacturer in a damages claim case concerning an alleged breach of the Unfair Competition Prevention Act
- Representing an automobile parts manufacturer in a negotiation concerning product liability
Antitrust law/Inspection of corruption
- Serving as a staff for the director management liability investigation committee of a major electronics manufacturer
- Internal investigation and response to the Japan Fair Trade Commission with respect to an alleged breach of the Anti-Monopoly Law of a major chemical manufacturer
Education & Professional Experience
2012
The University of Tokyo School of Law (J.D.)
2010
The University of Tokyo (LL.B.)

Activities
Member of the Air Law Institute of Japan (Aviation law, Space law)
Languages
Japanese and English