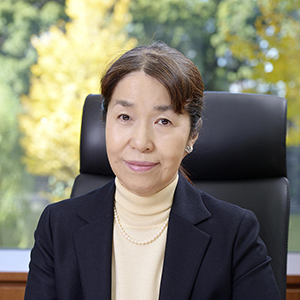 Counsel Kayoko Naito
Daini Tokyo Bar Association, Japan Federation of Bar Associations (1985)
New York State Bar Association (1990)

Location : Tokyo Office
Professional Summary
Kayoko Naito has extensive knowledge and experience in the areas of the Financial Instruments and Exchange Act and financial transactions. Among other things, she has been involved in bank transactions including derivatives and loans, establishments of partnerships such as venture capitals and investment funds, and finance transactions relating to M&As including those overseas.
Besides, in response to the confidence of numerous domestic and overseas company clients, she provides advice on a broad range of issues relating not only to the Companies Act but also to shareholders' general meetings and risk management.
Furthermore, with her experiences in cases on investments in Asian countries and the United States, she has deep expertise in the laws on investments and enterprises of Asian countries including but not limited to Vietnam.
She also contributes to educational activities by teaching a course on overseas investments at a law school in Japan and a class on business-related laws at unversities in Vietnam.
Education & Professional Experience
2004-present
Oh-Ebashi LPC & Partners
2019.01- Counsel
2004.09-2018.12 Partner
1991-2004
Mitsui, Yasuda,
1989-1990
Davis Polk & Wardwell, New York
1985-1991
Hamada & Matsumoto
Columbia University School of Law (LL.M.)
Kyoto University (LL.B.)
Activities
2018-present
Outside Director, Sojitz Corporation
2017-present
Supervisory Officer, Tokyo Infra Energy Toshihojin(Listing on the Infrastructure Fund Market of the Tokyo Stock Exchange)
2016-present
Member of the Japan-Mekong Business Cooperation Committee, Japan Chamber of Commerce and Industry (JCCI)
2014-present
Lecturer, Ritsumeikan University School of Law
2018-present
President, Research Institution of Laws of Asia-Pacific Regions(RILAP)
2016-present
Small and Medium Enterprises Outbound Legal Support Lawyer of the Japan Federation of Bar Associations
2010-present
Inter-Pacific Bar Association (IPBA)
Languages
Japanese and English