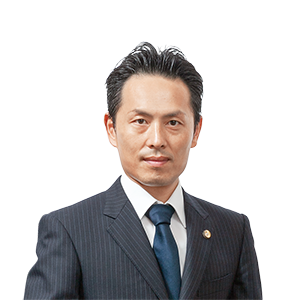 Partner Takamitsu Shigetomi
Osaka Bar Association, Japan Federation of Bar Associations (1999)
Japan Patent Attorneys Association (JPAA)
New York (2005)
American Intellectual Property Law Association (AIPLA), International Association for the Protection of Intellectual Property (AIPPI)

Location : Osaka Office and Tokyo Office and Nagoya Office
Professional Summary
Takamitsu Shigetomi is a partner who is in charge of Intellectual Property Practice Department in the Oh-Ebashi LPC & Partners.
Mr. Shigetomi specializes in intellectual property licensing and litigation of all types and has prepared, tried and argued intellectual property cases in various technical fields including pharmaceuticals, biotechnology, chemistry, mechanical engineering, electric engineering and computer software. Mr. Shigetomi has been lead counsel in major patent infringement litigation in Tokyo and Osaka district courts and IP high court.
Mr. Shigetomi is a frequent author and lecturer on intellectual property practice topics, and teaches courses as an adjunct professor of (i) Graduate School of Science, Technology and Innovation at Kobe University and (ii) Graduate School of Intellectual Property at Osaka Institute of Technology.
Mr. Shigetomi has received many professional accolades such as Chambers Asia-Pacific, Who's Who Legal Patents, Who's Who Legal Japan - IP Litigation and Best Lawyers.

Major Cases Handled
・Patent infringement case between an originator drug manufacturer and a generic drug manufacturer 
・Patent infringement cases between antibody drug manufacturers concurrently litigated in several countries 
・Action to rescind a trial decision concerning the registration of an extension of the term of a medical patent 
・Negotiation with a foreign company to conclude a patent license agreement for inventions related to a regenerative medicine 
・Large-scale patent infringement case concerning electric equipment
・Dispute between semiconductor precision devices manufacturers concerning trade secrets
・Trademark infringement case concerning a brand-name product
Education & Professional Experience
2003
University of Washington School of Law (LL.M.)
1997
Osaka University (LL.B.)

Activities
2019-present
Member of the AIPPI Standing Committee on Standards and Patents
Languages
Japanese and English