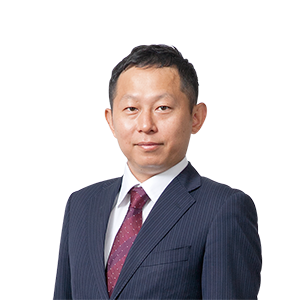 Partner Ryo Matsumoto
Chief Legal Representative of Shanghai Office
Osaka Bar Association, Japan Federation of Bar Associations (2005)

Location : Shanghai Office and Osaka Office
Professional Summary
Ryo Matsumoto is a partner and the Chief Legal Representative of Shanghai Office. He specialises in cross-border investment, M&A transaction, reorganization and bankruptcy. He is very knowledeable about investment between Japan and Asian countries, especially in China. He had advised many foreign clients on investment to Japan including building structures, clearling regulations and establishing companies in Japan.
He also has a deep understanding of reorganization and bankruptcy in Japan, and had advised foreign clients how to be a sponsor of the debtor.
Mr. Matsumoto also has a plenty of experience in handling with general corporate matters and is able to communicate with foreign clients in fluent English and Chinese.

Education & Professional Experience
2017 - present
Part-time Lecturer, Kobe University Graduate School of Law, the Top Lawyers Program (TLP)
2016 - present
Chief Legal Representative, Shanghai Office of Oh-Ebashi LPC & Partners
2012 - 2016
General Representative of Shanghai Office, Shanghai Office of Oh-Ebashi LPC & Partners
2011
Peking University Law School (LL.M.)
2003-2004
Osaka Municipal Government
2002
Kyoto University (LL.B.)
Languages
Japanese, Chinese & English