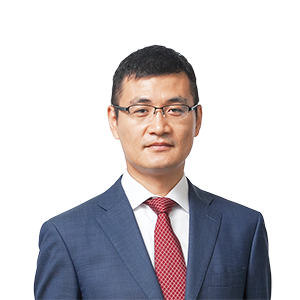 Partner Daisuke Mure
Osaka Bar Association, Japan Federation of Bar Associations (2000)
New York State Bar Association (2008)

Location : Osaka Office and Nagoya Office
Professional Summary
Mr. Mure has an expertise in complicated and wide-ranging employment laws and regulations, and provides consulting services on personnel and employment issues to client-companies in all industries and of all sizes.
Mr. Mure has represented clients in various court proceedings such as litigation, provisional disposition proceedings and labor dispute adjudication proceedings, as well as proceedings before the Labor Relations Commission including claims seeking an order for relief.
Mr. Mure is also very experienced in providing services in highly unique and specialized areas of employment law, and have accumulated the needed knowhow relevant thereto, such as collective bargaining with non-company based unions, investigations by the Labor Standards Office (such as an investigation for unpaid overtime or application for approval as an industrial accident), mediation before the prefectural labor bureau, and pension plans.
Mr. Mure has been admitted to the New York bar after completing post-graduate studies in the United States, and can provide legal services in English. He has a wealth of experience in handling global employment issues, and provides legal services to foreign-affiliated companies developing their business in Japan as well as Japanese companies who want to develop their business globally.
Major Cases Handled
Noteworthy Accomplishments
・Claim for payment of Welfare Pension against Matsushita Electric Industries (currently, Panasonic) (2003-2010)
・Petition for acceptance of final appeal seeking confirmation of an employee status against Panasonic Plasma Display (2009)
・Unfair labor practice case of an electrical appliance manufacturer (2013)
・Unfair labor practice case of a manufacturer (2013)
・Case regarding the Act Concerning the Stabilization of Employment of Elderly Persons involving a major manufacturer (2013)
・Sexual harassment case of an IT and media-related company (2014)
・Claim seeking confirmation of an employee status against a manufacturer relating to mental health (2015)
・Claim for payment of overtime against a restaurant chain relating to the qualification as a manager (2015)
・Claim for seeking confirmation of an employee status against a pharmaceutical company relating to dismissal (2016)
・Unfair labor practice case of a major wholesaler (2018)
Education & Professional Experience
2007-2008
Morgan Lewis & Bockius LLP (Philadelphia Office)
2007
University of Michigan Law School (LL.M.)
1998
The University of Tokyo (LL.B.)
Activities
2010-2016
Adjunct Instructor, Kyushu University, LLM, Employment Law
-Japan Labor Law Association
-Management Lawyers Council
-International Bar Association(IBA)
Languages
Japanese and English