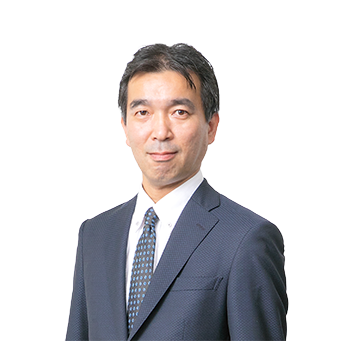 Partner Seigo Takehira
Osaka Bar Association , Japan Federation of Bar Associations(2000)
New York Bar(2006)

Location : Osaka Office
Professional Summary
Mr. Seigo Takehira is a leading partner in the Corporate and Mergers and Acquisitions (M&A) Practice Group of the firm. He has done prior work in the investment banking industry, and since 2015, has served as an examiner for the Bar and Preliminary Bar Examinations on Corporate Law.
Mr. Takehira's practice areas include corporate governance, domestic and cross-border M&A, commercial transactions, and domestic/international dispute resolutions, covering a broad range of industries, including pharmaceuticals, medical equipment, energy, manufacturing, transportation, retail, real estate and financial institutions.
Mr. Takehira has more than 15 years experience in advising strategic and financial investors in M&A transactions, including private acquisitions and sales, public takeovers, mergers, spin-offs, asset transfers, share exchange, joint ventures and restructurings.
Mr. Takehira also has substantial experience in representing both foreign and domestic clients in international arbitrations and litigations that involve asbestos, product liability, breach of representations and warranties in acquisition contracts, and disputes over commercial agreements.
In 2012, the Asian Legal Business article on "Next Generation Cities" specifically cited Mr. Takehira for his expertise in corporate and M&A work.

Major Cases Handled
<Mergers and Acquisitions>
Acquisition of Anchor Electricals Group (India) by Panasonic (Japan)
Management Integration (Merger) of the Senshu Ikeda Bank
Management Integration (Share Exchange) between H2O Retailing and Izumiya
Acquisition of Aprica by Newell Rubbermaid Inc.
Acquisition of European Pharmaceutical by Japanese Pharmaceutical
Other Public Takeovers / Management Buy-Out/ Private Equity
<International Dispute Resolution>
International Arbitration involving License Agreement between Japan and United States
International Arbitration involving Development Agreement between Japan and United States
International Arbitration involving breaches of warranties after the Acquisition
Product Liabilities Litigations in United States involving Japanese manufacturers

Education & Professional Experience
2015-2018
Examiner for the Bar and Preliminary Bar Examinations (Corporate Law)
2005-2006
Morgan, Lewis & Bockius LLP (New York)
2005
University of Michigan Law School (LL.M.)
2001-2003
Daiwa Securities SMBC Co., Ltd., Principal Finance Department
1997
Osaka University (LL.B.)
Award
Listed in Who's Who Legal: Litigation
Listed in legal counsel in Corporate and M&A in Asian Legal Business (July 2012)
Listed in Corporate and M&A section in Best Lawyers (since 2009)
Languages
Japanese and English